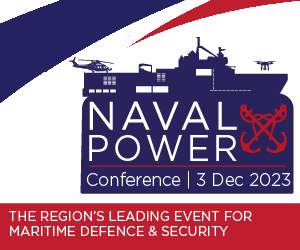 Cairo Egypt December 3, 2023
Event Name: Naval Power 2023 - Date: December 3,          2023 Venue: Al-Manara International Conference               Center - Cairo, Egypt For experts and specialized                training courses. 
Why did the navy happen in Egypt?
Through its ambitious efforts, the Egyptian Navy is leading the way, representing a driving force that has invested heavily in recent years in its naval capabilities. Advanced surface ships, aircraft and submarines are now in service, with a number of large-scale modernization projects planned for the near future.
This is because the role Egypt plays in promoting and enforcing regional maritime security is so critical that it recently assumed leadership of the 34-nation partnership known as Combined Task Force 153. The role of the task force is to ensure security in the Red Sea, Bab al-Mandab, and Gulf of Aden, and this Combined with its geographic location makes Egypt the ideal location for key stakeholders to meet and discuss important challenges and opportunities, in a dynamic and strategic region.
Information about the event organizer:
Name: Arabian World Events
Marketing, public relations and registration
Address: Al-Manara International Conference Center site - Cairo, Egypt
Tel: +2 (0) 109 145 5322
Communications Representative: Mrs. menna. mansour
Email: This email address is being protected from spambots. You need JavaScript enabled to view it.
This email address is being protected from spambots. You need JavaScript enabled to view it.