German government discarded the plan to raise defense spending to the point of 2% of GDP in 2024, despite this figure being assigned as obligatory for all NATO states. The last time Berlin adhered to this requirement was back in 1991
More than that, Germany has been cutting down the funds in the military sector by reaching the record-low level of 1.1% GDP in 2005, and the recent 2022 figure was 1.44%. Instead of the initial plan, the government now introduces a five-year perspective of reaching the 2% mark, Reuters reports citing own sources in The Federal Government.
This is the way of choice, instead of trying to save their military from a catastrophe earlier multiple times drew attention to the problems in the German military, starting from 30% of Leopard 2 tanks and PzH 2000 howitzers being in a non-operational state, to malfunctioning Puma IFVs, Tiger helicopters, and overall limited combat capability admitted even by the German military.
Against that background, the country's Ministry of Defense keeps awarding insufficient orders: the number of artillery shells bought by 2031 that could be spent in a single week of real war, the poor tempo of modernization of 16 Puma each year by 2029, and the procurement of mere 18 Leopard 2 tanks by 2026.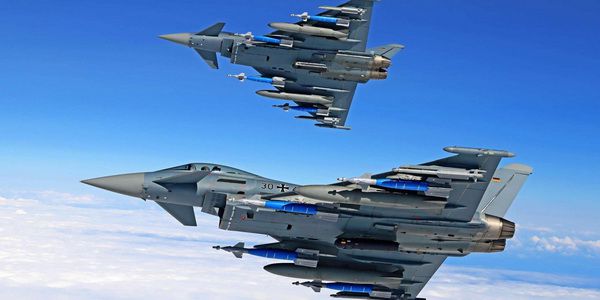 In other words, on top of supporting Bundeswehr's current state, Berlin has to spend money in order to make up for all those mistakes of previous years. And even more money, if the Germans want to carry on with the plan of expanding their military force by shaping up combat-capable divisions.
Although done jointly with the Netherlands, making such divisions still requires hundreds of combat vehicles and other military equipment, investments in infrastructure, and additional permanent spending to keep the new units in combat-ready condition.
It might look like just Bundeswehr's problem as it remains underfunded. But in actuality, it concerns not Germany alone. Let's not even focus too much on Berlin's claims of Germany taking the role of the "shield of Europe." There is another issue.
The intent to increase defense spending should have become a catalyst for the German defense industry which many other countries rely on in terms of own military power. Because a large portion of weapons in the European part of NATO, in particular, is made by German companies or with their contribution.
Speaking of end products only, those include the pan-European Leopard 2 main battle tank, Eurofighter multirole fighter aircraft, a whole range of small arms, etc. Although we should not discard a multitude of German-made components for other weapons.
It means the following: Europe will run out of weapons and the role of the region's primary "forgery" of armament will be taken over by some other country, although the shift will take a while.
For example, Poland seems like a potential candidate for this role as it seems to have set its sights on precisely this strategic goal and makes systematic steps towards it, e.g. the recently transpired decision to invest $3 bln in domestic arms manufacture.