Poland's Ministry of National Defense made an order for two Saab 340 Airborne Early Warning (AEW) aircraft as announced on July 25In continuation with a recent trend of substantial investment in the military, Poland has entered
into a contract with the Sweden-based company Saab, valued at approximately SEK 600 million (equivalent to $57.8 million USD). The contract is covering the period from 2023 to 2025.
Reportedly, Poland was in advanced talks with Saab to purchase the GlobalEye airborne early warning and control but opted for the 340 AEW instead.
The early warning systems consist of the Saab 340 aircraft integrated with Saab's Erieye radar technology. Additionally, the contract encompasses ground equipment and in-country logistics and support services, as the company stated.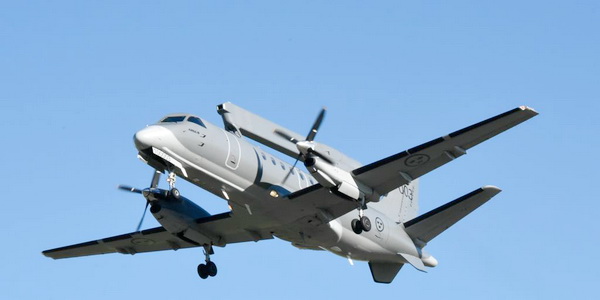 "Saab has had a strong relationship with the Polish Ministry of National Defense for many years. We are proud to further strengthen Poland's Armed Forces with our airborne early warning and network-based solutions," says Carl-Johan Bergholm, head of Saab's business area Surveillance.
In April, Lockheed Martin, the defense aerospace manufacturer, commenced work on the initial batch of 32 F-35A fifth-generation fighters ordered by Warsaw. Poland is also in the process of procuring 48 Korean Aerospace Industries FA-50 light fighters, with the first unit already completed in June.
Furthermore, the Polish government has ambitious plans to acquire almost 100 Boeing AH-64 Apache attack helicopters, scheduled for delivery in 2026 or 2027. Additionally, the country aims to obtain over 50 Leonardo military helicopters, comprising 22 AW101s and 32 AW149 medium-lift variants.