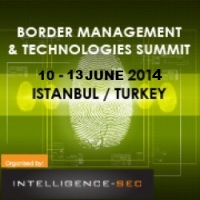 Border Management & Technologies Summit
10-13 June 2014, Istanbul, Turkey
Event Overview
Border Management & Technologies Summit returns once again to Istanbul on the 10-13 June 2014.
This pivotal event in the region will discuss Integrated Border Management (IBM) strategies for emerging countries and will allow attendees to analyse what is needed in the region for a successful and effective IBM strategy. 
With many countries in the region having some of the longest land borders in Europe, it is key to have these borders secure with strong surveillance and intrusion technologies.
Intelligence-Sec's annual Border Management & Technologies Summit will allow participants to meet with decision makers from: Turkey, Iraq, Afghanistan, Tajikistan, Albania, Romania, Bulgaria, Georgia and many more.
How to book your place at this event:
Email: This email address is being protected from spambots. You need JavaScript enabled to view it.
Phone: +44(0)1582 346 718
Web: www.intelligence-sec.com
{facebookpopup}